Publishing


I have no hesitation in saying that Leonie Tyle is one of Australia's best editors and publishers.
I feel very privileged to have worked with her over the course of several years, in which she published four of my books for young adults.
During these years Leonie was unfailingly cheerful and supportive at every step of the way. She nurtures authors, and that is a rare thing.
I know from talking to others who worked with her, that she always gave generously of her time, talent and vast experience. She has a reputation for honesty, integrity, and loyalty, and is highly respected in the publishing industry.
Among the books I published with Leonie are No Worries (2005) and Confessions of a Liar, Thief, and Failed Sex God (2009). No Worries was an Honor Book in the Children's Book Council of Australia Awards, and Confessions won the Prime Minister's Literary Award for Older Readers.
The success of those books was largely due to Leonie, because it was her guidance and support that kept me going through the rocky times, when writing was just too hard. She helped carry the load with me - and I will always be indebted to her."

Bill Condon
---

Catherine Bateson brought out the writer in me. Before I met her, in Short Story I at Box Hill TAFE, I was making sentences, sure, but they were lacking. Via discussion of place, and character, and POV, and more, Catherine taught me to look harder, under, what I was writing. She made me more conscious of what I was putting on the page.

Catherine worked with me in the very early stages of my first novel. She asked the questions I hadn't asked myself, who and why type stuff, and saw holes I hadn't tripped in yet. She was gentle with me but wouldn't let me get away with anything I might stub my toe on later. She trained me. She showed me how to write crisp prose, to keep my metaphors in check and to not play too fast and loose with my adverbs. I thank her for it.

Catherine is supportive and stern - she is an excellent editor - she's a brain and she writes beautifully. Catherine Bateson is the real deal."
Nicki Reed, Unzipped, Text Publishing, 2012
---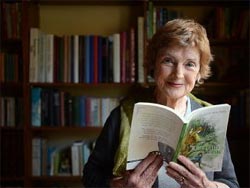 Leonie Tyle is a luminary in the world of publishing.
Ask anyone who has written a book under her auspices and be assured it will nudge bindings with the best.
For close to two decades Leonie has presided over my own writing with unequivocal support and encouragement while at the same time demanding nothing less than
the very apex of ones capability. In consequence, my books have won awards, and some have been prescribed texts: my latest has been deemed a Vintage Classic.
My gratitude to this extraordinary woman is without measure.
I wish her well in this new venture. Past performances suggest it will be outstandingly successful/"
Celeste Walters.
---
Mentorship

After being shortlisted for a Queensland Premier's Literary Award in the Emerging Writer Category, I was offered an editing mentorship from the Queensland Writers Centre and teamed up with Leonie Tyle. I was so fortunate because we were such a great fit. I found working with Leonie to be a rich and inspiring learning experience. Her warmth, humour and erudite professionalism honed my little manuscript into something I became so very proud of. Her guiding editorial hand was always gentle and her keenly considered advice always served to lift my work to a higher ground.
I am now negotiating a book deal for that manuscript with a highly respected publishing house and about to embark on a new career as a young adult writer. When I finally get to pen my 'acknowledgment' page at the end of my published novel, Leonie Tyle will be on top of the list. "

Nikki McWaters
---

My experience of Catherine Bateson as both teacher and mentor has been seminal in shaping me as an author and reviewer. Her sharp insights into craft and intuitive understanding of what constitutes a successful story or poem have taught me never to settle for less than outstanding."
Carol Poustie, Dog Gone, Avant Press, 2010
---
Contact Tyle&Bateson to see what we can do for you
Publishing Services
Editing, Writing, Contracts,
Digital Publishing, Mentorships,
Project Management,Training,
Career Consultations and
Literary Agency


Sign up for editing tips & tricks